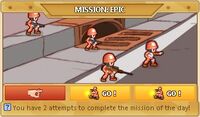 Epic is a type of Mission, it will appear every few days on the Headquarters page once you have 10 recruits under your command. In an Epic Mission, your main army is assisted by your best recruits. The amount of Troopers on your team caps at 32. Together, you fight an assortment of non-playable troopers which usually outnumber yours by a notch and can carry more than 3 pieces of

Equipment, but lack in levels after the first couple of

Waves.
As you complete each Epic mission, the enemy count is increase the next time you attempt to complete it.
Despite the mission being larger in scale, a player is awarded the very same 4
Credits for completing it as any other daily Mission.
Gallery
Media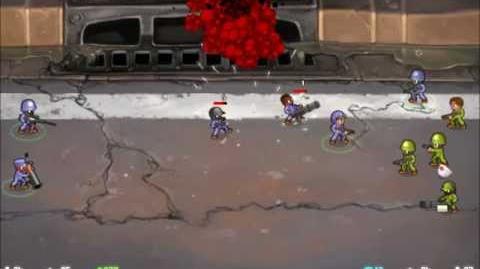 Ad blocker interference detected!
Wikia is a free-to-use site that makes money from advertising. We have a modified experience for viewers using ad blockers

Wikia is not accessible if you've made further modifications. Remove the custom ad blocker rule(s) and the page will load as expected.