Shock Grenade



Available:

Levels 5+.

Damage:

0

Ability

All troopers affected will drop their weapon.

Area of Effect:

? 3x3.

Used:

Occasionally (once).

Quote:

"The best bit about it is that this really firms up the buttocks."

Boosted:
Countered by:
The

Shock Grenade is an unlockable

Equipment that can be used in one of three equipment slots available per trooper. Upon impact, it causes an earthquake, catching enemy troops unprepared and forcing them to drop all weapons they are currently wielding. However, the effect can be countered by Death Grip. Nevertheless, it can be a very useful asset, capable of directly determining the outcome of most battles.
Gallery
Media
A great example of shock grenade causing the situation to be changed instantly.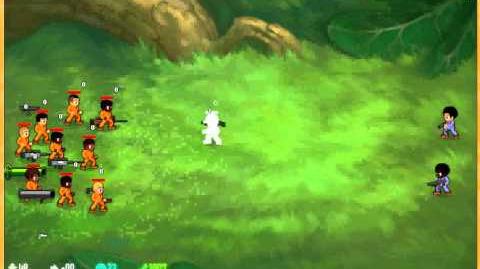 Ad blocker interference detected!
Wikia is a free-to-use site that makes money from advertising. We have a modified experience for viewers using ad blockers

Wikia is not accessible if you've made further modifications. Remove the custom ad blocker rule(s) and the page will load as expected.